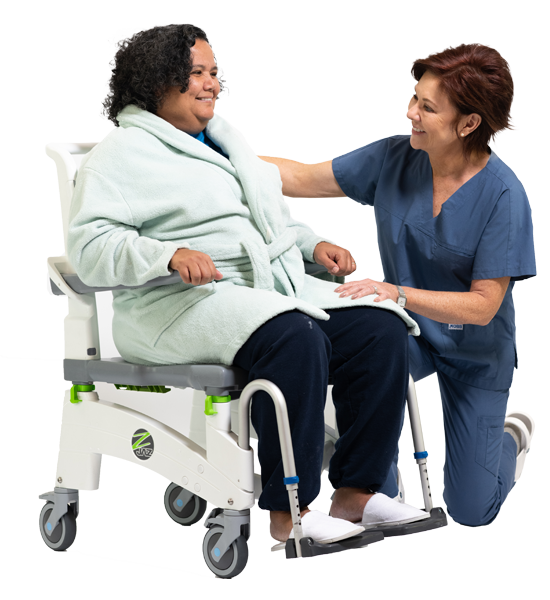 Jaz-AP and Jaz-SP MOBILE SHOWER COMMODE CHAIRS
The JAZ-AP and Jaz-SP Mobile  Shower Commode Chairs offer functional positioning and comfort at entry-level prices, but with standard features that are normally found on more expensive models. The Jaz chairs are exceptionally durable and easy to clean ideal for infection-control environments.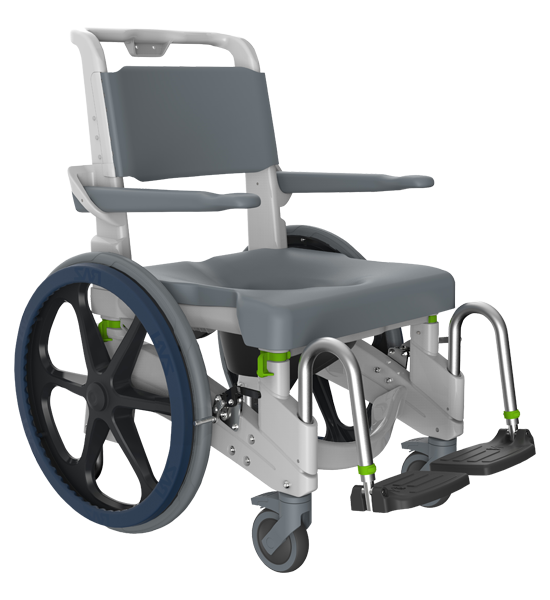 High-strength, composite frame

Soft Flexible back support that is comfortable and easily cleaned

Contoured seat with best-in-class comfort

Flip-up arm supports aids in transfers

Swing In / Swing Out removable foot supports – also facilitates transfers

Height adjustable (5" ) without the use of tools  – for toilet bowl clearance and matching transfer heights

22″ Rear wheels (Jaz-SP Self-Propel only) – Quick Release axles OPTIONAL

Swivel and Roll Dual-locking casters stabilizes chair for toileting, bathing and transfers

Optional SoftJaz Seat overlay for additional comfort
Jaz-AP and Jaz-SP
Mobile Shower Commode Chairs
Jaz-AP and Jaz-SP STANDARD FEATURES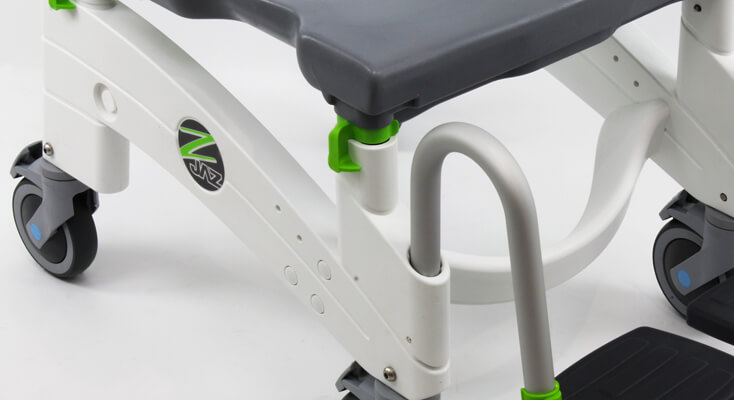 Durable and easy to clean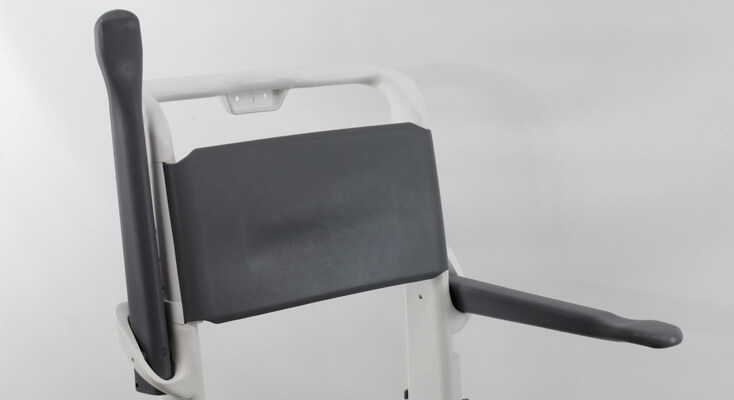 SOFT FLEXIBLE BACK SUPPORT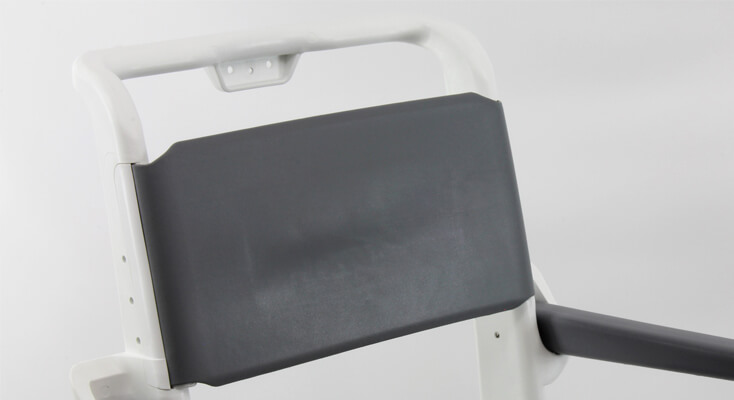 Comfortable and very easy to clean
HEIGHT ADJUSTABLE WITHOUT TOOLS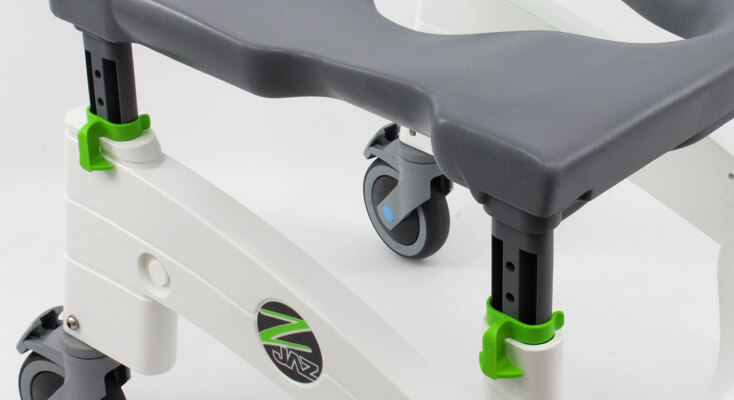 Allows toilet bowl clearance and matching transfer heights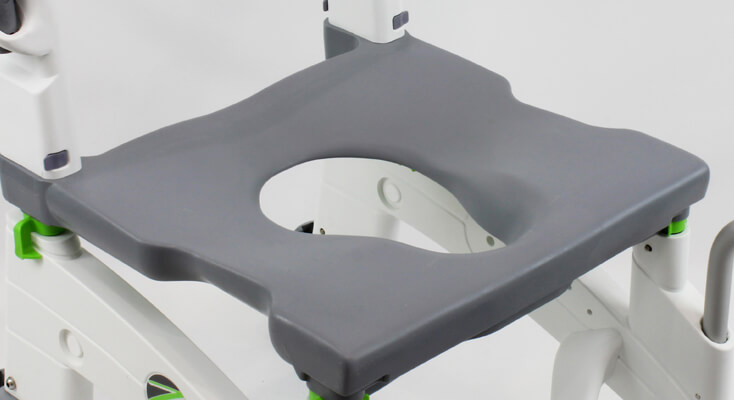 The Jaz seat provides the "best in class" comfort.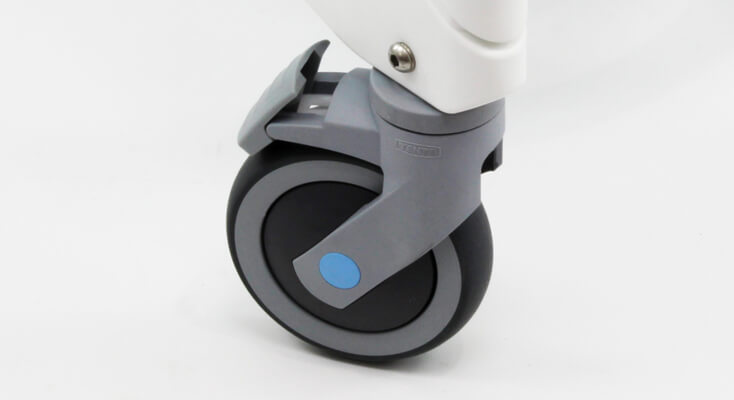 Stabilizes chair for toileting, bathing and transfers
SWING IN/SWING OUT FOOTRESTS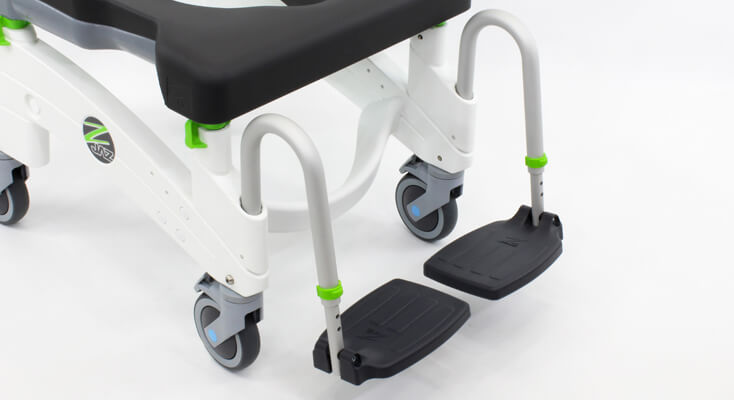 Footrests are also removable to facilitate transfers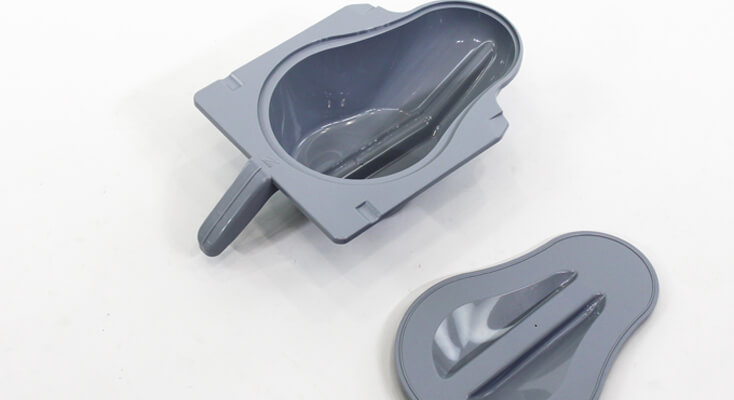 Includes anti-splash baffle and high-gloss surface to ease cleaning
For more information on
Raz Mobile Shower Commode Chairs