NXT Armadillo™ BACK
SUPPORT with VICAIR ® TECHNOLOGY
The NXT Armadillo with VICAIR® technology is a multi-adjustable postural support back which features a three-segment modular shell with a Vicair back cushion with multiple pockets containing SmartCells™. In addition to the features offered with the foam back Armadillo, the Vicair cushion can be customized to affect the shape of the contour incrementally and permanently.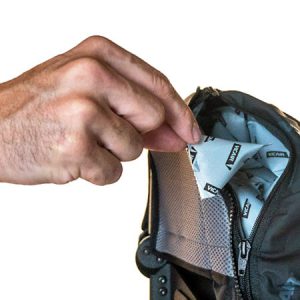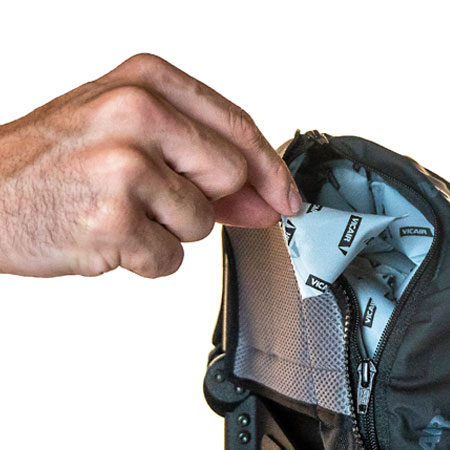 Adjustable Compartments with SmartCell™ Technology allows the back support to be customized to effect the shape of the contour. VICAIR technology is ideal for pressure redistribution and positioning, preventing skin breakdown.
FEATURES
Incrementally adjustable width, height, depth & angle

Central compartment allows off-loading of the spine

Stepless width adjustment

Customize the contour to fit the spinal deficiency

Allows proper placement of the
gluteal shelf

Incremental adjustments can be made as often as required

Adjustable Vicair® Cushion has nine pockets which are individually accessible to customize for maximum postural support and comfort
WHAT'S INCLUDED:
Aluminum three-section modular shell
Customizable Vicair 9-pocket cushion
Breathable stretch fabric cover
Installation hardware – QuickFit Mounting System
ACCESSORIES & OPTIONS:
Lateral supports
Head supports
Replacement cover and foam
ARMADILLO BACK SUPPORT with VICAIR SPECIFICATIONS – INCH (CM)
ARMADILLO BACK SUPPORT with VICAIR 
SIZES – INCH (CM)
NXT Seating Series Products are sold
all over North America and Internationally.